IZARD COUNTY SHERIFF'S REPORT SHERIFF JACK YANCEY
01/31/2020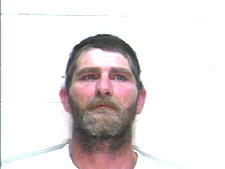 SHERMAN EDWARD SHETLER

On Thursday the 30th of January at approximately 8:45AM Izard County Arkansas Deputies went to a residence on Whispering Pines Road near Oxford, AR in an attempt to arrest an individual at that address who was wanted in the State of Missouri on Rape and Drug charges. When officers attempted to gain entrance to the residence they came under fire from the suspect. At that time the area was cordoned off; shortly after, the suspect opened a back door and fired at another deputy. The deputy fired one round in return, which was later determined to have struck the suspect in the shoulder. The suspect continued to refuse to come out and barricaded himself in the house. At that time the decision was made to ask for the Arkansas State Police SWAT team to assist. The area was secured until the SWAT team arrived and deployed. Shortly after deployment, the suspect surrendered without further incident.
The suspect is identified as Sherman Edward Shetler, age 54, formally of Lebanon, Missouri. In addition to the Missouri charges, Shetler faces local charges of: (1) Eight counts of aggravated assault (2) One count of terroristic threatening (3) One count of possession of firearm by certain persons. Shetler is in custody and currently being treated at White River Medical Center in Batesville, AR for his wound. Bond was set by Judge David Miller at $1,000,000.
The point to be made about the entire incident is that the general public was never in danger. The area this took place at was totally secured and the only people who were in harm's way were the suspect and law enforcement personnel.
The Izard County Sheriff's Office wishes to express our sincere gratitude and appreciation to all of the people and agencies who assisted yesterday: Shawn Stephens and the Independence County Sheriff's Office, Arkansas Game and Fish Officers, 16th Judicial District Drug Task Force Agents, Arkansas State Police and especially the Arkansas State Police SWAT Team who were able to bring the incident to a successful conclusion with their great equipment and training. Another group we want to thank is the First Baptist Church in Oxford for allowing us to use their property for staging. Due to the efforts of all of the people named above, everyone went home to their families and that is a successful conclusion.